Foreign Currencies
Accept payments in 15 different currencies including euros, U.S. dollars, British pounds and Saudi riyals.
Sell to the World
The world is in your reach once integration is completed in 24 hours, from the convenvience of your desk.
Secure Sales
iyzico ensures the security of your sales by machine learning fraud detection system.
Accept Alternative Payment Methods
You are not restricted only to point of sale (POS) payment by credit card to receive payments from abroad. Take advantage of alternative payment methods and accept payments via the most preferred secure payment methods.
Do business around the world via a single, easy integration.
Reduce Fraud and Chargeback risk.
Accept payments via the most preferred secure payment methods.
Provide a local paying experience to your customers.
Start online sales in 24 hours with 2 easy steps!
It is that easy to receive payments with iyzico!
Ready-to-use
If you have an ready-to-use e-commerce infrastructure, you can apply and start selling and receiving payments before the end of the day thanks to our easy integration.
Ready-to-use
Open Source
You can start to receive payments with our free and up-to-date modules if you have an e-commerce infrastructure developed with open source codes such as OpenCart or WooCommerce
Open Sourcer
Monitor your payments anywhere, any time!
You can monitor all your payments instantly either from the iyzico mobile app or the iyzico Control Panel from your computer.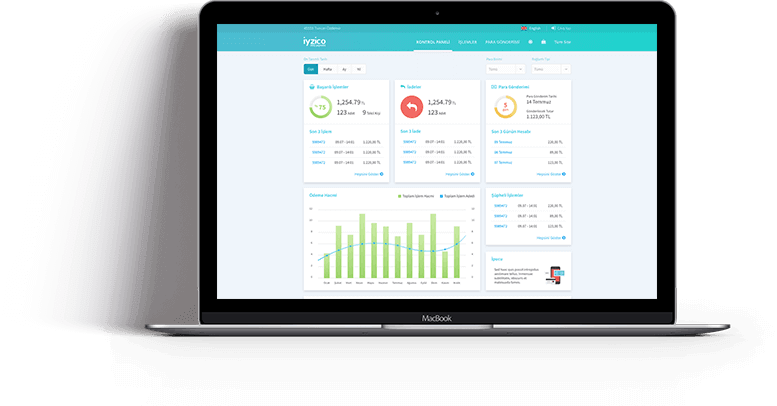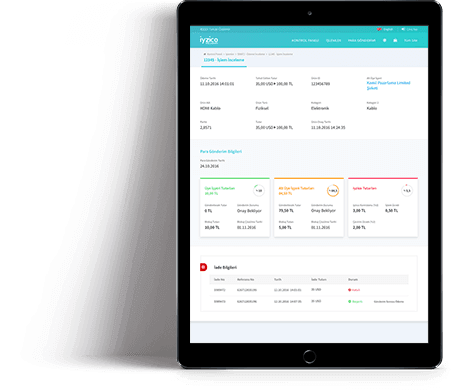 If you would like to receive a special offer based on your business volume:
Let us call you for a special marketplace offer.
REQUEST OFFER NOW