Pay with iyzico
Say Hi to 22 Million New Customers
The unbanked population is 22 million in Turkey. So, how you going to get payment from these people? Start using Pay with iyzico, offer new payment methods to your customers and increase your sales!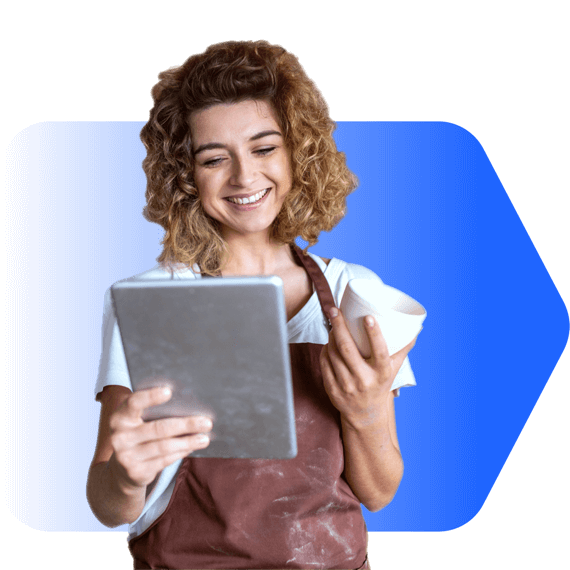 What is Pay with iyzico?
You can get payment from 22 million unbanked population through Pay with iyzico. While you offering new payment methods to your customers such as bank transfer, balance or credit cards, you can earn more.
Pay with iyzico Balance

Your customers can easily deposit to iyzico balance and complete their payment instantly without any card.

Pay with Stored Card

Don't you want to offer a one-click payment experience? Thanks to the iyzico card storage feature, your customers can complete their payments in seconds.

Pay with Protected Bank Transfer

iyzico's Protected Bank Transfer allows your customers to make payment by 3 banks while you manage all transactions on a single panel and offer them the privileges of iyzico Buyer protection without paying any extra fee.
What Makes Different Pay with iyzico?
27%

27% of customers don't complete their payment because of bad customer experience in payment screens.

Increase Your Conversion Rate

The most critical thing in your online sales conversion rate is seamless payment methods. Here are the reasons:

120

Average number of characters should use while customers make their payments.

Get Payment More Easily

With iyzico's useful checkout form, you can get maximum with minimum effort.

40%

40% of customers are feeling sad because of the complicated refund process.

Increase your Customer Satisfaction

If you prefer Pay with iyzico, the refunds are instantly reflected<br> to your customer's iyzico account after your confirmation.<br>In this way, also you can increase your customer satisfaction.

*Refund Periods:
Debit Card: 7-14 days
Credit Card: 1-3 days
Pay with iyzico: INSTANTLY (After merchant's confirmation)
To earn more through
Pay with iyzico;
Pay with iyzico
The merchants who offer Pay with iyzico are gain more, get payments with alternative methods, offers seamless payment method and increase their sales.
The customers who don't have sufficient balance can complete their payments with stored cards.
Gey payment from 22 million unbanked populations.
Offers Protected Bank Transfer method to customers who don't want to use their cards
Frequently Asked Questions
iyzico ile öde hakkında sıkça sorulan soruları inceleyin ve daha fazlasını öğrenin.
Entegrasyon süreci nasıl olacak? Nasıl entegre ederim?

Müşterim iyzico'ya üye değilse ödeme yapabilir mi?

Daha önce iyzico üyesi olmayan müşterileriniz de ödeme akışından ayrılmadan, tek bir adımla iyzico'ya üye olup hızlı ve güvenli ödeme yöntemi ile anında ödemelerini yapabilirler.

Bakiyesine/kartına nasıl yükleme yapacak?

iyzico mobil uygulamasından ister kredi kartlarıyla ister Akbank Atm'lerinden ister Havale/Eft ile anında para yükleyebilirler.

Bakiye ödemelerinin iade süreçleri nasıl olacak?

Müşterileriniz bakiyeleri ile yaptıkları ödemelerinin iadelerini siz üye iş yeri panelinden onayladığınız anda bakiyelerinde görebilecekler.

iyzico'da hesabı olmayan müşterim nasıl ödeme yapacak?

iyzico hesabı olmasa da tek bir adımda anında üye olup ödemelerini ister bakiyeleriyle ister kartlarıyla ister Havale/ Eft yöntemiyle anında gerçekleştirebilecekler.

iyzico ile öde entegrasyonu için ek bir ücret ödeyecek miyim?

Hayır, iyzico ile öde entegrasyonu ücretsizdir. Anlaşmalı olduğunuz komisyon ücreti üzerinden ödeme almaya devam edebilirsiniz.

Blokaj sürem değişecek mi?

Sözleşmenizde belirtilen blokaj süreniz değişmeyecektir.

iyzico ile öde butonu nasıl çalışır?

Müşteriniz iyzico ile öde butonuna tıkladıktan sonra e-posta adresini girmesi talep edilir. Sonrasında iyzico'da hesabının olup olmadığı kontrolü yapılır. iyzico'da hesabı varsa GSM OTP ile giriş yaparak ödeme adımına geçer. iyzico üyesi değilse telefon numarasını girdikten sonra aynı şekilde GSTM OTP ile üyelik işlemi tamamlanır ve ödeme adımına geçer.
BKM Kitap müşterileri ödemelerini iyzico güvencesiyle tamamlıyor, macerayı kitap alışverişlerinde değil kitaplarda arıyor.
Camper, iyzico Sanal POS ile tek entegrasyonla tüm kartlardan ödeme alıyor ve yapay zeka tabanlı güvenlik sistemi ile müşterilerine güvenli bir ödeme deneyimi sunuyor.
Çağrı merkezi, web chat ve WhatsApp kanallarından ürün satın alan müşterilerinden iyzico Link Yöntemi ile ödeme alan Teknosa, müşterilerine kolay ve güvenli bir ödeme deneyimi sunuyor.
Süvari iyzico QR kod ile müşterilerine daha kolay bir ödeme deneyimi sunuyor ve macera yaşamıyor.
Sneaks Up Limitli sayıda üretilen ve "raffle" yöntemi ile satışı gerçekleştirilen ürünlerinin ödemelerini iyzico Link Yöntemi ile alarak işlerini kolaylaştırıyor.
Kelebek Mobilya, iyzico sanal POS ile tek entegrasyonla tüm kredi kartlarından ödeme alıyor ve müşterilerine daha kolay bir ödeme deneyimi sunuyor.
Karaca, banka veya kredi kartı bulunmayan müşterilerinden iyzico ile Öde sayesinde ödeme alıyor ve tüm müşterilerine çözüm sunuyor.