Get Your Payments
No need to wait anymore to start receiving your payments. Register now and start selling your products in 24 hours at your online store with just one single integration.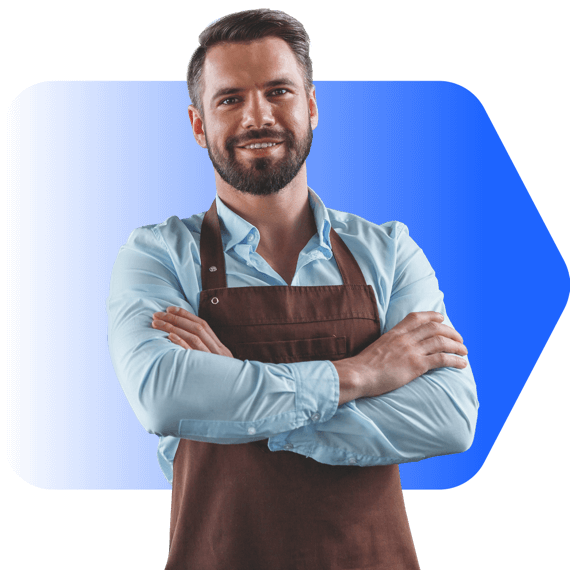 and thousands
Get Paid via iyzico
Your customers will proceed to check out for payment without leaving your page.
Your customers will enter their card details and complete the payment via iyzico.
The payment, reviewed by iyzico in milliseconds, will be approved and the shopping experience can be securely completed.
iyzico
Fees and Commission Rates
Check out our special pricing.
No starting price.
No fixed fee.
No monthly fee.
Per every successful payment
%3,99 + 0,25 TL
Register Now
For sales over 20,000TL please contact us
Get Offer Now
How Can You Increase Your Sales with iyzico?
iyzico works as your business partner to increase your sales. We think like you to identify your needs and make sure you get the best payment solution.
Get Paid in

Different Currencies

Receiving your money from customers all around the world is very simple with iyzico. Register now and get paid in Euros, Dolars, Pound or Ruble.
Store

Card Info

Our card storage feature allows your customers to safely and securely store their card details for a faster purchase experience. It is a convenient solution for buyers to get through checkout hassle-free.
Seamless

Seamless

Optimized after thousands of test results, we offer your customers a checkout with fewer clicks, a friction-free user experience that evidently reduces cart abandonment, increases conversion rates and customer loyalty.
Avoid Fraudsters With Our

Identify Fraud With Our AI System

Your payments are protected 24/7 with our in-house AI technology that reduces "false positives", transactions that have been falsely categorized as being suspected of fraud. This way we increase your acceptance rate and revenue.
Grow Your Business

With iyzico

Research shows that merchants who benefit from iyzico's one-to-one support increase their sales by 8%. Now is time to enjoy iyzico's advantages
Alternative

Payment Methods

We know that your business has no boundaries. Therefore, whichever payment option your customers prefer- Qiwi, Sofort, Giropay or iDEAL- we got you covered.
If you are a "company owner" choose the appropriate option on the application page to start selling on your online shop.
Once you enter your ID information and set up your password, you will receive an email to verify & activate your account.
In order to complete your application, please submit the required documentation.
Join thousands of people by opening an iyzico account
and start selling online instantly.
Fastest Integration For

Any Online E-commerce Solution

It doesn't matter which online e-commerce platform you use. Simply complete your store's iyzico integration and sell anything, anywhere. With iyzico, you can offer your customers a seamless shopping experience right on your own online shop.

You're in

Good Company

From registration to integration and to receiving payments, just rest knowing that you're in good company of our support team. You just step into the payment world of iyzico and we're here to support you for anything you need!

Secure

Payment System

Banking Regulation and Supervision Agency and PCI-DSS licensed iyzico is a fintech company that enables you to receive your payments seamlessly and securely.

Start Receiving Payment from All Credit Cards with

Easy Integration

With iyzico, your customers can enjoy shopping as they like. We offer installment option and support all card families offered in Turkey including debit cards.

Monitor your payments

anywhere, any time!

On your desktop or iyzico business mobile app, you can instantly check your payments via our merchant panel.
What kind of checkout form will you offer to your customers?

Mobile optimized
Works with different interfaces
Compatible with Open Source Systems
Wallet System compatible
Credit/Debit Card Acceptance
Compatible with International Payment Systems

What do we offer you during the payment process?

Anti-Fraud System with AI
3D Secure
iyzico Buyer Protection
Hassle-free Order Return

How to manage post-payment?

Sales Reports
Money Delivery Reports
Support Team
Camper, iyzico Sanal POS ile tek entegrasyonla tüm kartlardan ödeme alıyor ve yapay zeka tabanlı güvenlik sistemi ile müşterilerine güvenli bir ödeme deneyimi sunuyor.
Çağrı merkezi, web chat ve WhatsApp kanallarından ürün satın alan müşterilerinden iyzico Link Yöntemi ile ödeme alan Teknosa, müşterilerine kolay ve güvenli bir ödeme deneyimi sunuyor.
Süvari iyzico QR kod ile müşterilerine daha kolay bir ödeme deneyimi sunuyor ve macera yaşamıyor.
BKM Kitap müşterileri ödemelerini iyzico güvencesiyle tamamlıyor, macerayı kitap alışverişlerinde değil kitaplarda arıyor.
Sneaks Up Limitli sayıda üretilen ve "raffle" yöntemi ile satışı gerçekleştirilen ürünlerinin ödemelerini iyzico Link Yöntemi ile alarak işlerini kolaylaştırıyor.
Kelebek Mobilya, iyzico sanal POS ile tek entegrasyonla tüm kredi kartlarından ödeme alıyor ve müşterilerine daha kolay bir ödeme deneyimi sunuyor.
Karaca, banka veya kredi kartı bulunmayan müşterilerinden iyzico ile Öde sayesinde ödeme alıyor ve tüm müşterilerine çözüm sunuyor.