Easy with
Protected Bank Transfer
It's just good business to offer your customers options for making payments but this shouldn't increase your operation costs. iyzico's Protected Bank Transfer allows your customers to make payment by 3 banks while you manage all transactions on a single panel and offer them the privileges of iyzico Buyer protection without paying any extra fee.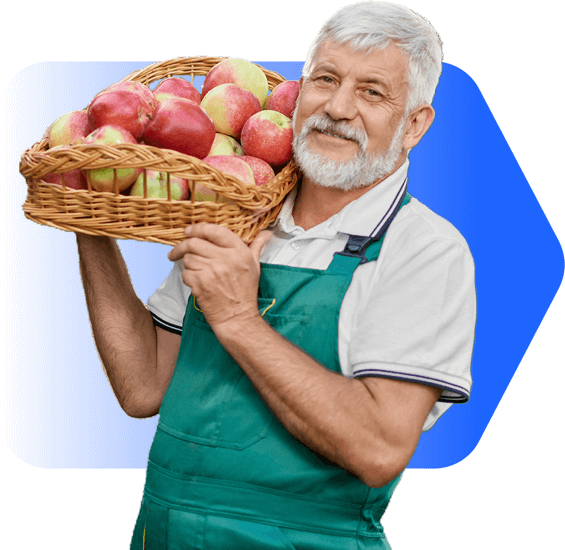 and thousands
How does
How Protected Bank Transfer Works?
01.

Your customers are offered different bank options for paying via bank transfer.

02.

We send them a SMS and an e-mail with the bank information they'd like to pay.

03.

They should complete the money transfer within 3 days from their bank account.

04.

For any inquires they can contact us via the live chat support 24/7.
Apply Now to Start
Benefiting from iyzico Bank Transfer
It's time to give your customers the flexibility they want when paying online. With iyzico's Bank Transfer method you can offer them to pay with more than one bank.
For sellers;
How Protected Bank Transfer Works?
01.

iyzico approves the money transfer and the payment request of your customer on the same workday.

02.

You will receive a confirmation email about the successful payment.

03.

You can ship the product once you receive information on the successful payment.
How Can Your Business Benefit from
Work with more than one bank
Most of our merchants run their business with a single bank account. With Protected Bank Transfer, you can start working and accept payment from Garanti, Türkiye İş Bankası and Akbank without any extra effort. Whichever bank your consumers prefer they can transfer the amount and it is as easy as that!
Manage All Transactions on One Panel
You don't have to spend time tracking your payments on different applications and lose valuable time. You can track all your payments on iyzico Control Panel and leave the rest to us.
Benefit from iyzico Buyer Protection
With iyzico Buyer Protection's 24/7 live support service, you will be offering your customers uninterrupted customer service while we answer all their questions.
Grow Your Customer Reach
7% of online shoppers prefer not to use their card information and use bank transfer method when they are shopping online. Start using iyzico Bank Transfer method and give your customers the payment flexibility they want when buying online.
Frequently Asked Questions
Çoklu Para Gönderimi hakkında sıkça sorulan soruları inceleyin ve daha fazlasını öğrenin.
When will the purchase be successfully completed?

When your customer completes the money transfer via their bank account, iyzico matches and approves the payment request of the customer and the transfer you the amount within the same workday. After the payment is approved, you can process the order by shipping the product.

When should I ship the product?

You can ship the product when you receive a confirmation e-mail. You can also track your payments via iyzico Control Panel.

How can I provide answers to questions about iyzico Protected Bank Transfer?

Your customers can contact us via email or chat with our support team 24/7 via iyzico mobile app.