Easy and Fast Integration
You can manage your cash flow automatically with Turkey's simplest marketplace integration.
A Popular Marketplace Solution
More than 100 marketplaces in Turkey use iyziBazaar, our secure and practical payment product.
Easy Money Transfer Management
You can manage money transfer and commission calculations between your vendors with a single integration.
Credit Card Storage and One-Click Payment
You increase your site's conversion to sales via credit card storage and one-click payment with our PCI-DSS certification.
Monitor your payments anywhere, any time!
You can monitor all your payments instantly either from the iyzico mobile app or the iyzico Control Panel from your computer.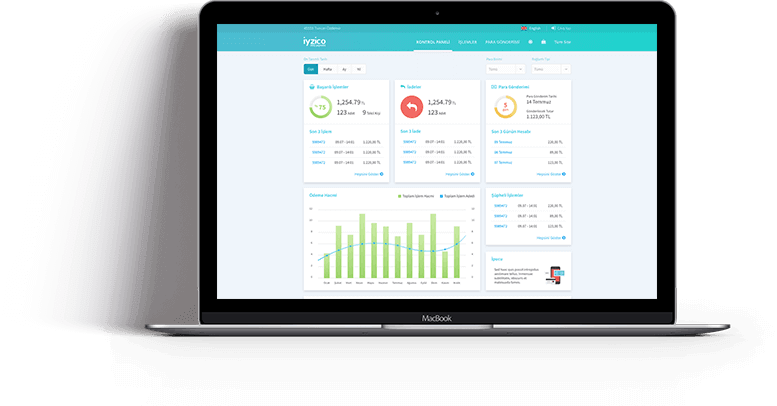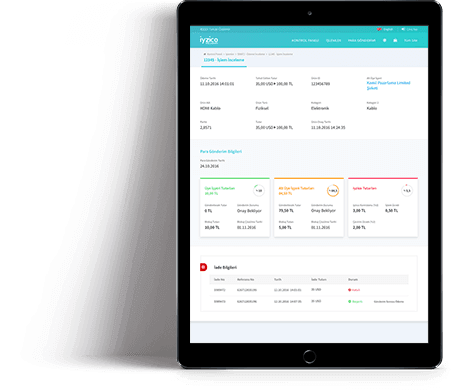 Pricing
Our pricing is flexible depending on the volume of your business, and we don't take any fixed fees.
If your business is new to online sales:
2,65% + 0,25 TL
(BSMV Included)
Commission per executed transaction.
No installation fees! No fixed fees!
START NOW
If you want to receive a special offer based on your business volume:
Let us call you for a special marketplace offer.
REQUEST OFFER NOW
Start online sales in 24 hours with 2 easy steps
It's that easy to receive payments with iyzico!
API Integration
If you have an e-commerce platform that you have developed yourself and are using the page you have developed as payment form, you can start to receive payments immediately with iyzico API integration.
Go to Developer Page
Ready-to-use
If you have a ready-to-use e-commerce infrastructure, you can register and start selling and receiving payments before the end of the day thanks to our easy integration.
Ready-to-use