Installment Options for All Credit Cards
You can start working with all credit cards through a single integration and manage your point of sale (POS) infrastructure using your iyzico Control Panel.
Machine-Learning Fraud Detection
iyzico ensures the security of your sales with our machine-learning fraud detection system.
Credit Card Storage and One-Click Payment
You increase your site's conversion to sales via credit card storage and oneclick payment with our PCI-DSS certification.
Maximize Sales with Payment Forms
Start increasing your sales immediately with our payment forms optimized to maximize conversion rates.
Monitor your payments anywhere, any time!
You can monitor all your payments instantly either from the iyzico mobile app or the iyzico Control Panel from your computer.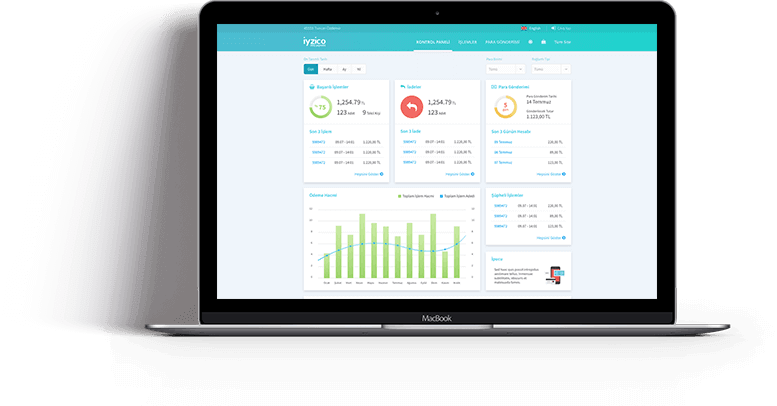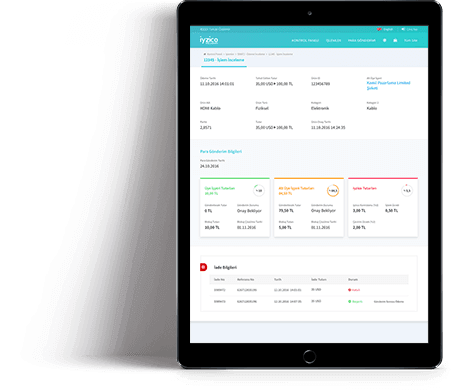 Pricing
Our pricing is flexible depending on the volume of your business, and we don't take any fixed fees.
If your business is new to online sales:
2,65% + 0,25 TL
(BSMV Included)
Commission per executed transaction.
No installation fees! No fixed fees!
START NOW
If you would like to receive a special offer based on your business volume:
If you wish to receive a special offer based on your business volume:
You can evaluate ourspecial offers if you have a monthly volume of over 20.000 Turkish Lira.
REQUEST OFFER NOW
Start online sales in 24 hours with 2 easy steps
It's that easy to receive payments with iyzico!
Ready-to-use
If you have a ready-to-use e-commerce infrastructure, you can apply and start selling and receiving payments before the end of the day with our easy integration.
Ready-to-use
Open Source
You can start receiving payments with our free and up-to-date modules if you have an e-commerce infrastructure developed with open source code such as OpenCart or WooCommerce.
Open Source